STAFF MANAGEMENT
Chinese or European? The right choice and the right time
The cultural backgrounds of staff in elevated positions play an important role for your company and may fire success, but also initiate dreaded "black holes". Read on to find out which candidates are in demand.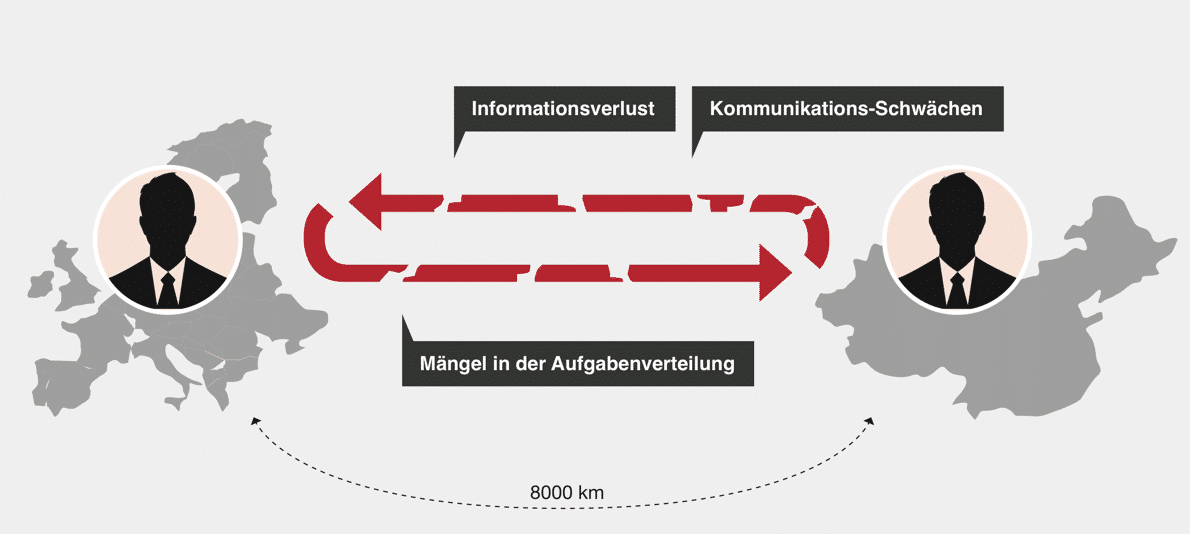 1. The connecting link between Europe and China
In determining cultural differences between Chinese and Europeans, it is not a matter of evaluations or prejudice, but rather skills brought in on both sides in various areas. Whether and how a candidate performs in China and is able to communicate with Europe plays a role for your business.
It is necessary for executive positions to bridge a large distance – and not merely in terms of geography: the 8000 km between the two cultures involve the danger of information loss, faulty communication and shortcomings in the distribution of tasks. Candidates need to understand the Chinese work ethic and, whenever required, adapt this concept to your company policy. They are called to combine an understanding of local processes with a sense of optimization.
2. Count on confidants
Let us assume your company recently founded a subsidiary in China. Of course, you have appointed a general manager. If you have only recently arrived on the Chinese market and are taking your very first steps, you need someone who is clearly on your side. And of course: The people you know well are those you also can rate well. Good assessment, in turn, creates confidence that the given candidate will perform according to your wishes. Sound out the situation in your direct surroundings: People coming from your company are knowledgeable about the products, processes and objectives. Good communication and an efficient flow of information are guaranteed. People from your broader environment may also be suitable as long as they enjoy your unconditional trust. A clear case of a candidate from Europe.
3. Minimize information deficiencies
Let us assume that your company has for many years been operating a sales office in Shanghai. Now you need a new general manager. The sales team and the service employees are all Chinese.
Ideally, candidates would have a vote of confidence among the local staff at their command and, of course, excellent knowledge of Chinese. Correspondingly, you should take Chinese candidates into consideration for China-focused projects. For example, candidates who have gained training and business experience in Europe – and who understand both your motives and those on the Chinese side – would prove most helpful.
4. Who matches your location?
Another example: You have appointed a new chief executive for a car factory in Shenyang and he will naturally take up residence there. Compared to Shanghai and others, that city is an unattractive location with little to offer. Performance may be impaired should your candidate and his family not feel comfortable in Shenyang.
Apart from the usual qualifications, you should ascertain whether he is willing to stay in that location for several years. The individual may well be a European trained in China, who appreciates a certain level of seclusion and does not need a large community. It may also be a Chinese familiar with life there. Ideally, a Chinese candidate would be experienced in European business in order to meet local and international requirements.
Take a tip: A professional background check is advisable in order to correctly rate your candidate. A second opinion from a neutral party can provide you with deeper insights.